The Nester
is having a favorite things party and I don't usually participate in these, but it sounded like fun! They all have to be items under $30, so they are all affordable items. And if you know me you know I am
a tightwad
thrifty, so it's not hard for me to make a list based on those credentials. So here we go.... these are a few of my favorite things RIGHT NOW.
The Taylor Swift Holiday Collection
- I only wish there were more songs! "Christmases when you were mine" is my favorite, and I have Emmy addicted to "Last Christmas". These days Emmy and I can often be found hand in hand singing that song loudly.
A Good Inexpensive Malbec
- I am not picky! These Argentinian wines are my favorite though- full bodied and wonderful. My only prerequisite is that they have to be under $15.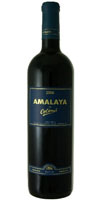 My favorite hat, which Chris got me last year from
Hot Topic
. It was inexpensive to begin with, but I get a nice employee discount, too. :) They don't have it anymore, but here is a picture from last year when I had it on...
If you are not local, my apologies in advance because you are missing out on the next one...
Peppermint Stick Ice Cream from
South Mountain Creamery
. At $8 for a half gallon it is hardly inexpensive when it comes to ice cream, but trust me that it is worth every penny. Heaven in a cup.
J.R.Watkins
lemon body lotion.... smells amazing and works well!
And Sara from
Modern Country Style
has gotten me in the mood for
The Holiday
, so when I saw it at Target the other day for $5, I couldn't resist. I watched it that night and cried of course. Love it.
There you have it- some if my favorite little luxuries. Did you notice this list was not about things I like to use for furniture, or for other people, but it really was all about me. It was kind of nice to think about for a little while- happy and affordable indulgences!