Two weeks ago shared with you a
progressive project
I would be participating in along with several other bloggers.... each of us sharing pieces of our projects every two weeks,and a final reveal coming at the end of the summer! Here are all of the fabulous ladies participating...
The project I chose was to update the kids portion of our bathroom. When we last took a look at it, it pretty much looked like this....
EEEW. I am happy to report that much has since been done and checked off my list....
-replacing the mirror
-painting the walls
-painting the vanity
-replacing hardware-
on cabinets and switchplates, yes, but I also want to replace the faucet, so halfway....
-MAYBE lighting but doubtful since it scares me (though there is that whole without borders thing i guess)
-painting the trim
- creating a hook rack
- paint the ceiling???? This would be me pushing my limits. I have never painted a ceiling. This would be a nice small one to start with!
Chris and the kids headed to the beach a few days before me, so I used the alone time to bust through what I could. I am not going to show you all of what I have done though, as I feel like it will take away from the final reveal. Today, I will show you the ceiling, and the vanity, and of course you will get a glimpse of the walls.
The walls were painted with Benjamin Moore Aura Bath paint in "Cotton Balls" in Matte. I chose this color because I wanted a fresh white, and because, hey, I had enough left from the downstairs bathroom, so it was no extra cost. :)
Dutch Boy
was kind enough to supply me with the orange paint.... I had long ago selected "Orangeen" from them, and I thought I would be using it for the walls, but since the Fall, my mind has changed. I used it for the ceiling and the vanity! I am sharing all the details of how I did this makeover at The DIY Club, today, but I will of course let you at least have a peek over here!
The ceiling in Orangeen, and of course the Cotton Ball walls... (I laid on the floor to take this!)
And the vanity in Orangeen, with new crystal knobs I purchased at Hobby Lobby.
There is absolutely no natural light in this room, so photos are a challenge. I used my tripod to take all the vanity photos and did the best I could. I'm working on it, people!
Click on the links to see what the other bloggers are doing!
Amy @
Buffalo Roam
, Dana @
Crafted Niche
, Jaime @
Crafty Scrappy Happy
, Heidi @
Décor & More
, Tisha @
Delectable Home
, Shannon @
Fox Hollow Cottage
, Kirby @
Kirb Appeal
, Holly @
Life as a Thrifter
, Cassie @
Primitive & Proper
, Debbie @
ReFresh ReStyle
, Jessica @
Stay At Home-ista
, Karah @
the space between
, Laura @
Top This Top That
and Kelly @
View Along the Way
.
I also want to add a note today... on Friday I learned of the tragic death of Tara of
Lauren Lane Decor
, only 30 years old. Later that evening as I chatted with my friend Heather via email, she learned that her warrior,
Cora's
friend who went through chemo with her, had passed away from leukemia. She was in high school. She was a true fighter and you can read her story
here.
I know, I KNOW, that there is always a plan, but sometimes the plan is so unclear, especially when young lives are taken. Please pray for these families, keep them in your hearts, and make sure you tell your family, and more importantly, show them you love them.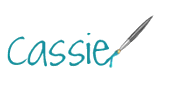 Sharing here: