Happy Friday! Today, I am busy making and decorating Spiderman cupcakes for Sawyer's kickball birthday party tomorrow. We have invited parents and kids to come play kickball at the park, and it's going to be fun! And my team is gonna take the trophy! I have no idea where my kids get their competitive nature from.
While I am busy baking, frosting, and getting favors ready, I want to share with you my friend Debbie from reFresh reStyle. I was lucky enough to meet Debbie in person at Haven, and let me tell you she is just as warm and sweet in person as she is on her blog! And she has the cutest hair. She also happens to be very creative and talented with a paintbrush! My all time favorite redo from her blog is this desk. And look at the cow!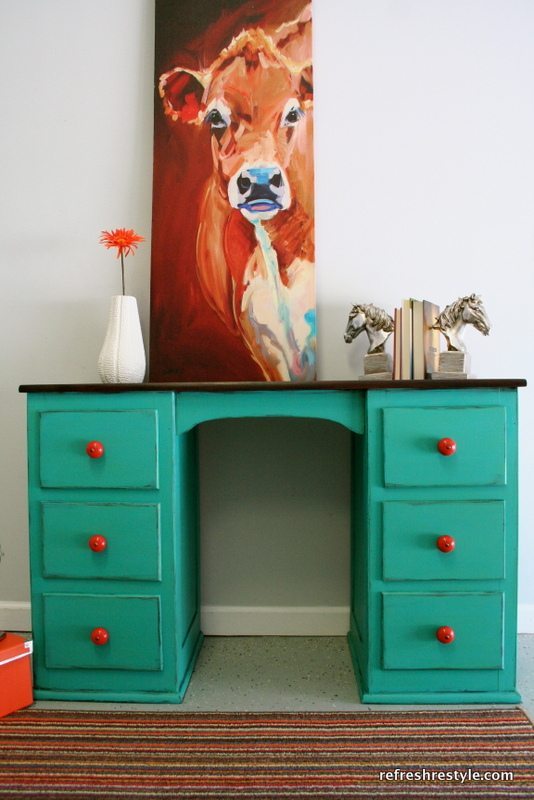 Isn't it gorgeous? Love her use of color! She is here today to share another desk that will not disappoint. And she paired it with another cute painting! :)
Take it away, Debbie!
Hello to all the Primitive & Proper fans! I was so excited when Cassie asked me over. Today I am sharing my little desk makeover :)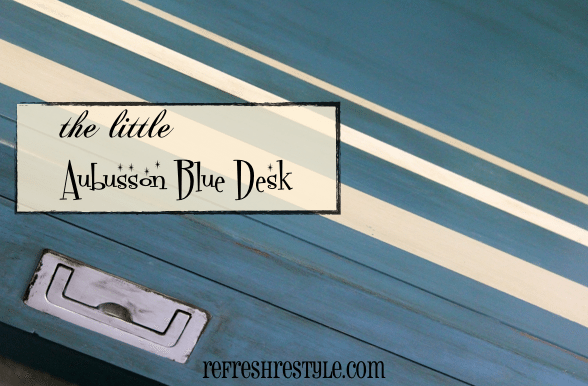 The desk is simple, all wood and in great shape. Just a little blah, something you'd just walk past and not even look twice at.
I painted it with two coats of Aubusson Blue~Annie Sloan Chalk Paint.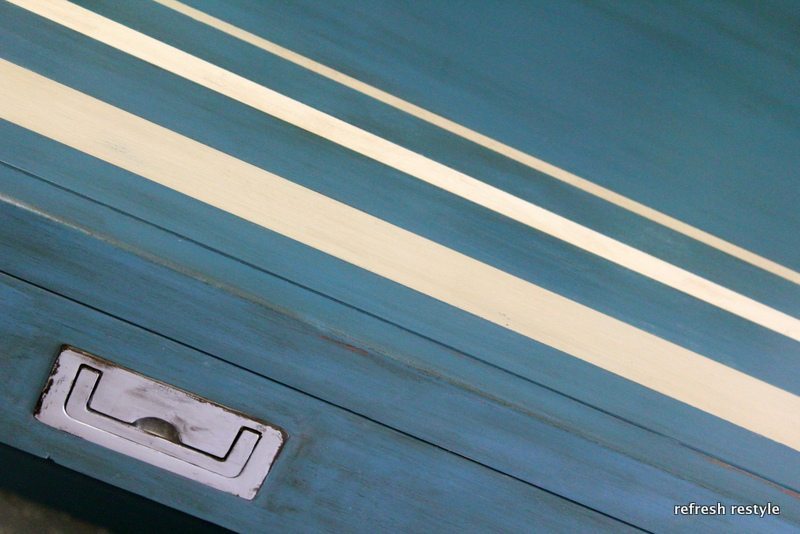 This is the first time that I've used Aubusson Blue and I love it!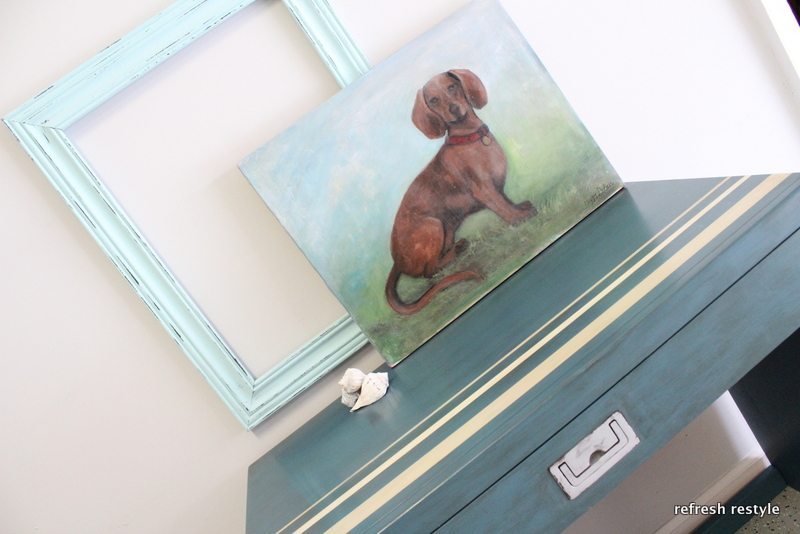 I kept the original hardware, just used a little silver rub & buff on it.
I rubbed it off the edges, to age it a little and sprayed it with a clear poly.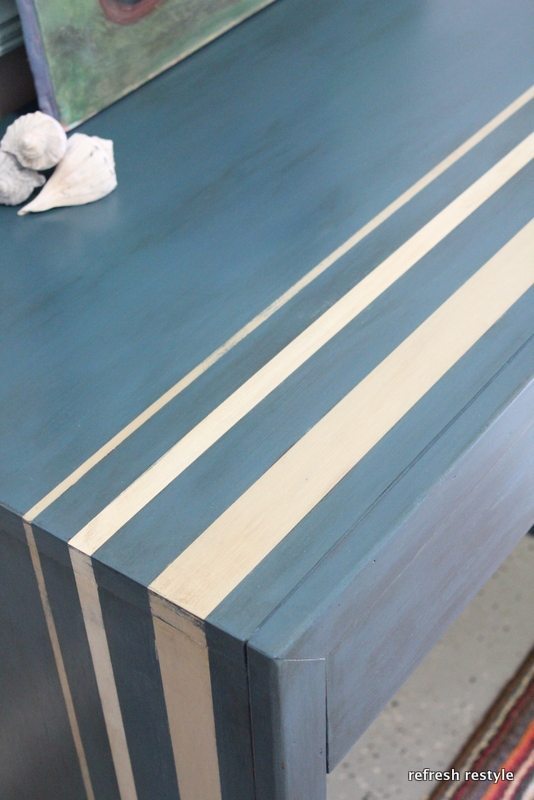 For the stripes I used Annie Sloan Old White and Old Ochre.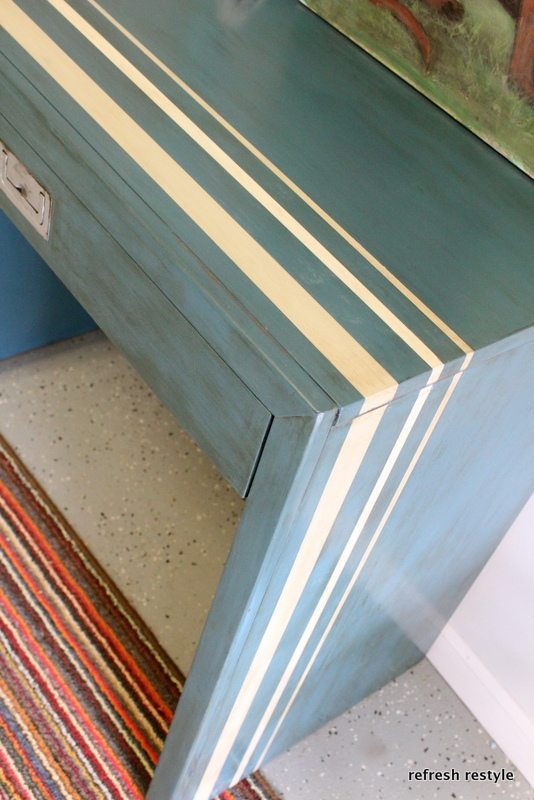 I waxed it with clear wax, sanded to distress and then added dark wax.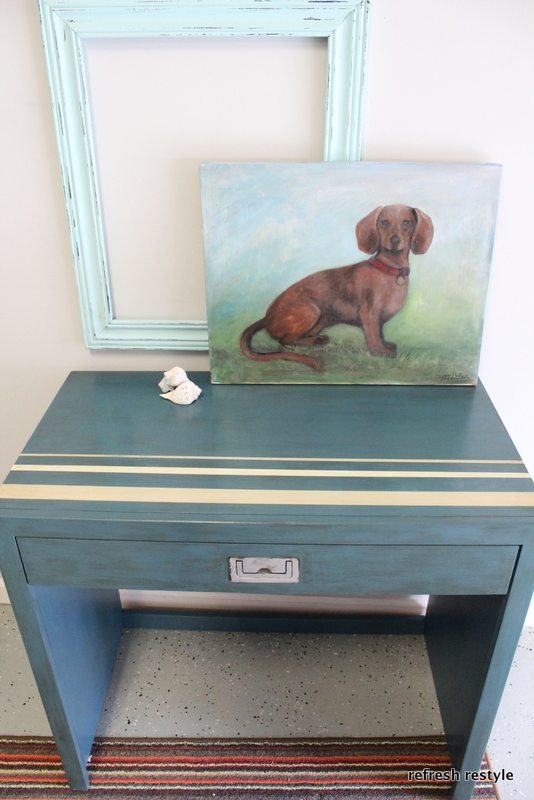 It buffed out really nice,
I think he'll be noticed in a crowd, wearing his new suit of blue.
Thanks again Cassie, for having me! I love you and your blog! It was awesome to be here today. If you want to see more of me, come on over:
reFresh reStyle
...I'd be happy for you to visit! Debbie