I have already shared the whole tour with you in bits in pieces, but I wanted to condense it into one post (so I could share it at some of the awesomest holiday home tour link parties!!!). So I will be short on words as you can follow the links, and just share some pictures with the room titles. And if you have already seen it all, feel free to skip by this post!
Our Christmas Porch:
Dining Room:
Living Room:
Thank you so much for taking the tour! Feel free to click on the links for further details or leave me a comment or email me at cassie8978@gmail.com. Happy Holidays!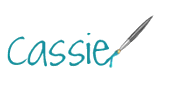 Sharing: