Happy Monday! Today,
Sarah
and I are over at the
Stylish Patina barn
getting our space finalized for this weekend's sale! I will try to share pictures with you once it is all set. :)
About a month or so ago, I purchased this gorgeous sideboard. (Pardon the "before" shot, but partway through painting, I realized I hadn't taken one!)
It needed some glue and love but I loved its legs! It was partially painted in black, and partially refinished wood (though there were stains). But the look was black and wood, with the trim and legs mainly painted in black. I thought it would look better in all black! The existing black paint was slightly glossy, maybe a high satin finish. I wasn't sure what would stick to it, and since it was on the legs, it was going to be impossible to sand it all off. Ok, so not impossible, but more work than I was feeling! :) I tested an area with chalk paint and it failed.... did NOT adhere. Then I cautiously used
General Finishes Lamp Black milk paint
from Rockler and I was amazed that it stuck right to the existing paint. And yes, I painted black over black, but you know two paints even in the same color, are never the same! I lightly sanded the wood parts, and then gave it two coats on the existing black and 3 coats on the wood. Then I distressed the edges with sandpaper (160 grit) by hand. To finish it off, I applied a couple coats of
Minwax Wipe On Poly in satin
from Rockler, rubbing it down with 00000 grade steel wool in between coats.
Finally, I gave it some new crystal knobs to add a little bling! Here is the final product!
I am really pleased with how it turned out- it's a classic cottage beauty! This piece will be available at our February barn sale. Sarah and I are busy brainstorming so that each month we have a cohesive and different look. You know how some stores or vendors have "a look" and you always know it..... Sarah and I both love and gravitate towards SO many different things depending on our moods or the season. So we are excited that each month will have a new design, at least that's the plan! :)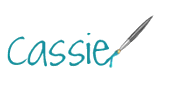 Sharing here: