Happy Friday! Yesterday was my kids' first day of break. Wednesday night Sawyer had a friend sleep over, and I let Emmy stay up late to watch the first hour of American Idol with me (I am a huge Angie fan, by the way- love her!), so they spent the first day of break rather lazily which is what they needed. Today the neighbors are coming over to color Easter eggs. We did some last weekend, but we only had brown eggs from the farm, so we bought some white eggs so the colors would be more vibrant. And tonight, I am looking forward to relaxing with a glass of wine, and one of my favorite shows, Grimm. I've worked out hard this week, forcing myself to run hills, taking R.I.P.P.E.D. at the gym, and more, so I think I deserve it! And even if I don't deserve it... I am having it! ;)
And of course this weekend is Easter weekend! Tomorrow we are headed to an Easter egg hunt at my neighbor's church, and Sunday we are headed to my parents house, because the Easter bunny always leaves lots of eggs there, too!
Today I want to share with you a table I finished last summer, and just never got to sharing. Whoops. I brought it to the shop (when we had a space there) and it sold the very next day! I love when that happens- it doesn't always, but it sure feels great when it does. Anyhow, I found this dining table at my local thrift shop and loved the shape and the pedestal base and the fact that it had a leaf.
The top had some areas that were slightly warped, so I gave the table top a sanding to smooth it out as much as possible. Then I painted it with my favorite
Annie Sloan color, Paris Gray.
I knew I wanted to give it an aged look as well, and I had used
Briwax in Golden Oak
before over this paint and loved the look as seen on this
other pedestal table I painted:
I wanted to go for the same look, but I didn't quite get it and let me tell you why. It was summer. It was hot... I was working outside and my wax completely melted into liquid form. I applied it with a rag since I thought that might be easier than the brush considering its liquid state. But, much like water with the wet distress method, the warm liquid wax worked to distress even more and removed some paint! At first I panicked, but then I realized I really loved the look it created! I plan to use this method again when warm weather finally gets here. Check out how the finish on this table compares to the previous one.
It's got a much more worn look than the previous table, but I just love how it turned out. Come on warm weather! I have some pieces I would like to apply this finish to! :)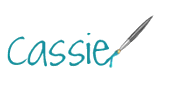 Sharing here: